About Hunters Room & Grill
Hunters Room & Grill offers an upscale, contemporary spin on the traditional grill house, with minimalist décor of leather seats and dark wood tables. Hardwood floors and an open kitchen complete this elegant, no-frills atmosphere where enticing aromas and succulent textures and flavours command centre stage.
What to expect?
Hunters at The Westin Doha is a contemporary lifestyle Grill Restaurant & Lounge bar inspired by the uncompromising quality, elegance, sophistication, originality and unique style of a traditional grill room serving the finest quality meat selected from boutique farms in Australia, USA and Brazil, plated in contemporary touch or specials carved at the table.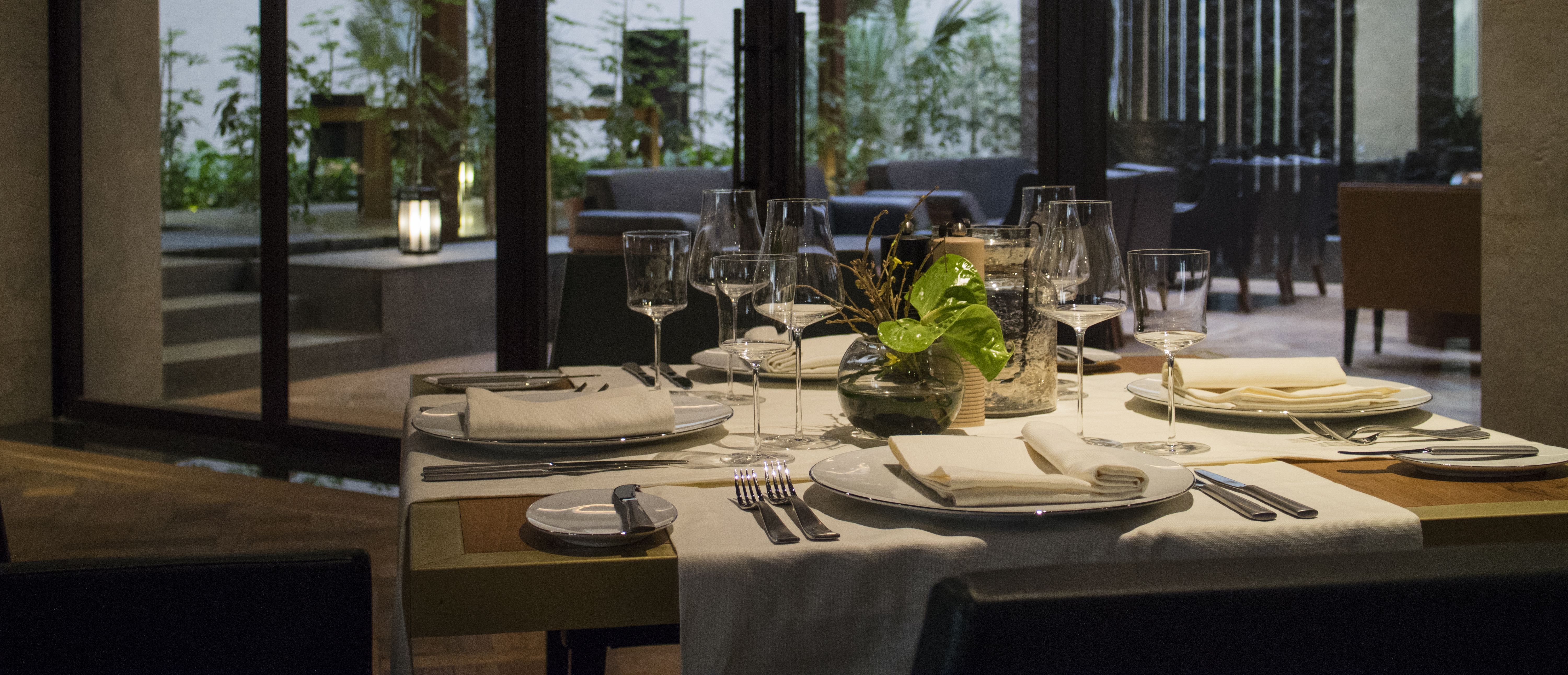 We are excited to announce a new experience of crafted cocktails designed to let you feel your best while having a taste of your town everytime you step in Hunters Room & Grill.
Revive with an artisanal elixir from the Crafted at Westin menu, a fresh selection of expertly mixed cocktails infused with natural ingredients and local flavours. Inspired by local traditions and seasonal tastes, each Crafted at Westin cocktail is a reflection of its surroundings. All ingredients are carefully selected for flavor and freshness and expertly mixed. The cocktails represent a few of our offerings from The Westin Doha.